YOGA IMMERSION TRAINING
March 10th – May 4th 2023
The program consists of 4 parts:
Community Classes will be available for you to teach after you have completed TT.
Books Required:
-The Yoga Sutras of Patanjali.
-Light on Yoga by B.K.S. Iyengar.
-Yoga Anatomy Ray Long.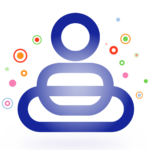 Our unique and renewed Training has been lead by Jano for more than 10 years.
We hope to be part of your amazing yoga journey.
Don't miss this
opportunity to learn from one of the best in the industry!

A non-refundable Deposit of $500 required with your application, to save your spot.